Watershed project more than cleaning the stink
Over the past two years, more than 500 students, 200 teachers and 20 groups participated in the Nānākuli Muliwai (pond or river) and Watershed project, cleaning and replenishing the Muliwai pond.
The Muliwai is also known as Zubland or "Stink Pond" and is often avoided by the residents of Nānākuli, however, it isn't the pond itself that's the issue.
Pauline Sato Executive Director of the Malama Learning Center said, "What happens up there affects what happens below and if we don't take care of the forest with the fires and all kinds of things that happen that's going to come down with all the dirt and salt which is exactly what's happening."
Cleaning the Muliwai pond was not an easy feat as the team faced a few hurtles.
"The studies of this pond engages us to go all the way up to the mountains. All the way up Mauka where there's water sources and if we did that we'd have to go through private lands," said Lani Alo-Chu sixth grade teacher at Ka Waihona O Ka Na'auao Public Charter School.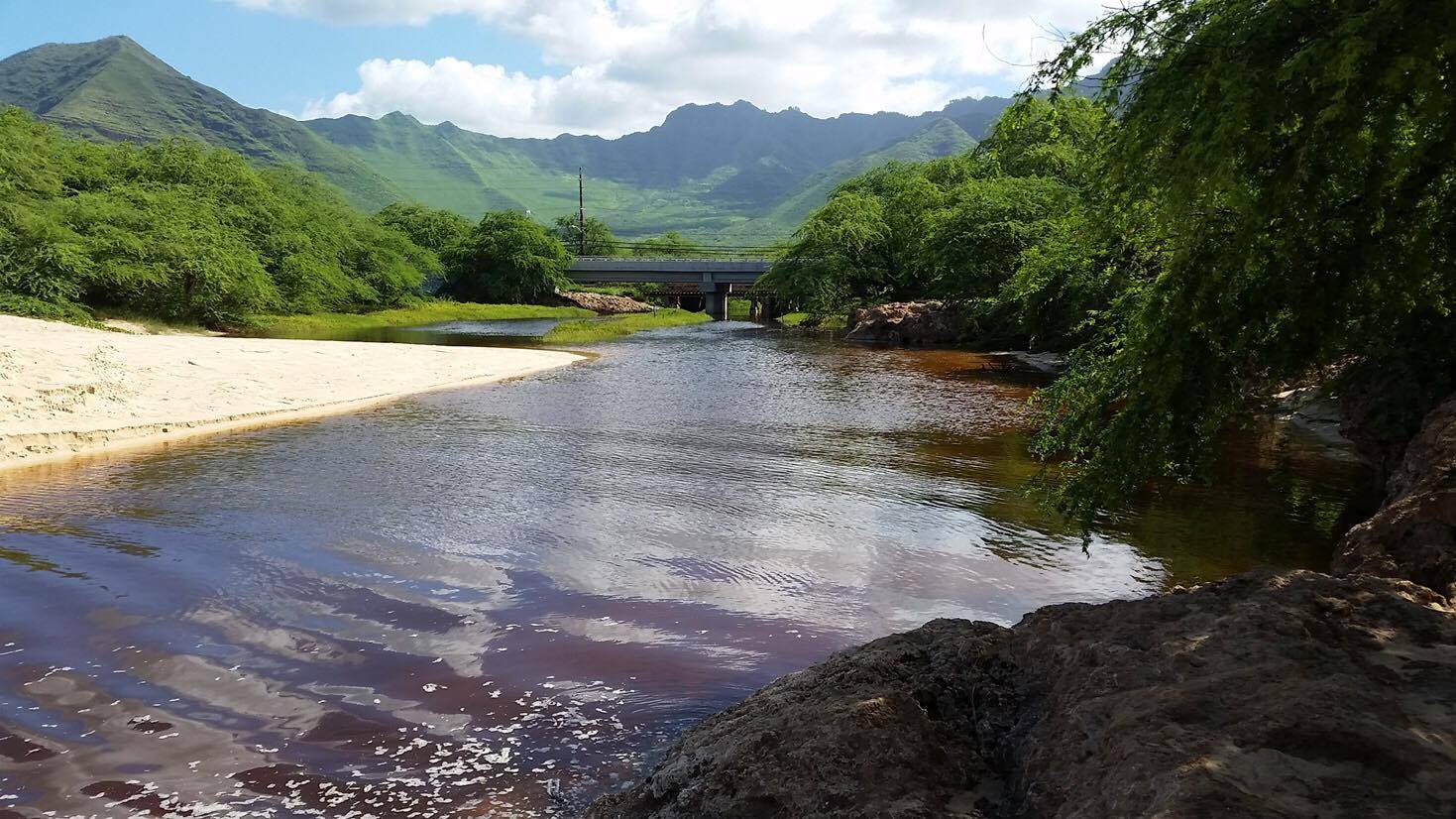 Despite the efforts of all the groups, Sato realizes that this is an on-going project and needs to continue to see the rewards.
"I guess I want to say that we've been taking some data. You know we've been doing quite a bit but we're still scratching the surface. We're still learning with the students. We're still gathering what we call baseline data which is data that tells us how things are. We want to get it over time because maybe it's different in season? Maybe summer is different than fall is different from the rainy season especially when it comes to water quality. We want to get patterns and take time."
But most importantly they are trying to spread the message of "Aloha 'Āina."
"If people in their own community started looking and thinking about it and more importantly taking care of the place then everywhere would be taken care of," said Sato.
The Mālāma Learning Center sets their goal to a standard, currently trying to increase the population of native Hawaiian plants, and decrease the amount of pollution gathered in the pond.
"Right now, we were working with almost every high school from Wai'anae to Waipahu and also Ka Waihona, to come out to the Muliwai, and Nānākuli wetlands, learn about that place a little bit, do some service work like the wetland restoration, pick up rubbish, collect water quality data," said Educational Director Jewelynn Kirkland.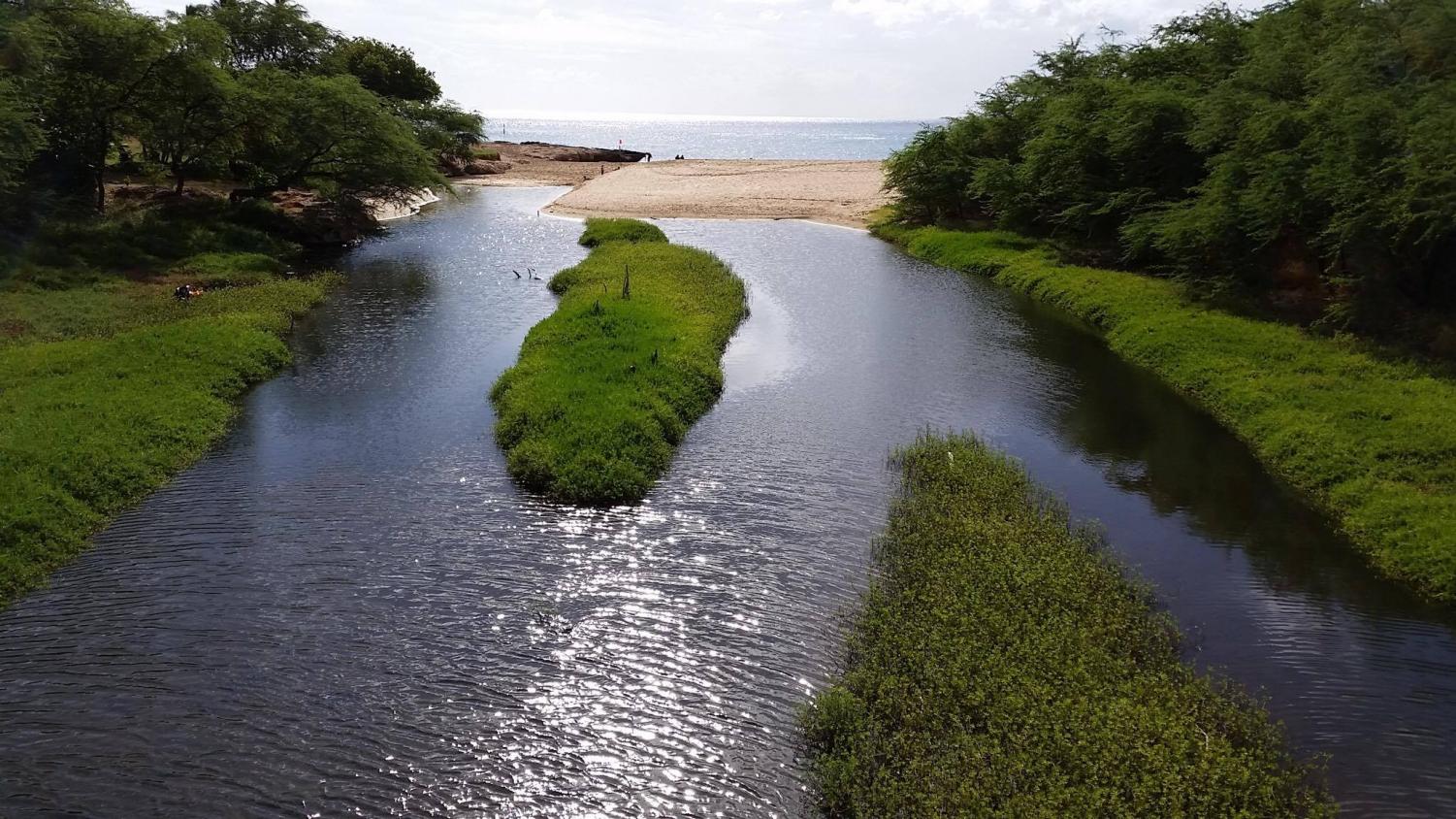 Students who worked with the Malama Learning Center believe in the importance of this project.
"They [students] love it! They like being outdoors and doing things that make sense and they get to have their hands on experience with professionals, experts. They learn about the culture as far as you know the history of what kupuna says that was there a long time ago," said Alo-Chu.
But students also realize that it is not only about classroom learning but keeping the Hawaiian culture alive.
"I believe that it is very important to continue preservation of the aina and to remind yourself of the Hawaiian values that we must encourage as people of Hawaii and the people of the Hawaiian land," said student Ethan Hope-Cruz.