Setting students up for college success
Hey! I don't know how your summer of 2017 went, but for me, and other students from Nanakuli High and Wai'anae High Schools, we spent it down at UH West Oahu College for a six week Early College Program.
I enjoyed their free ono grindz and practicing college level work which gave me a head start on knowing how to prepare for the next step after high school. Normally having to pay $15-25,000+, I got selected for this program based on GPA requirements, and all expenses were covered. Monday through Friday from 9 am-3:30 pm, I proved that was ready to change my district community's fate.
I started my day with UH West Oahu's greatest breakfast servers, "DA SPOT" serves food to the numerous college students, both for breakfast and lunch. And the best part, it was free.
Once it hit 9 am, we tried to gather in a common area of UH West Oahu to get a sense of our relaxing surroundings with a chant. We stood there a few minutes after the chant to just feel everything around us: smelling and feeling the breeze of fresh air was the best way to relax our brains. I felt at home because of the trees, gardens, large patch of grass.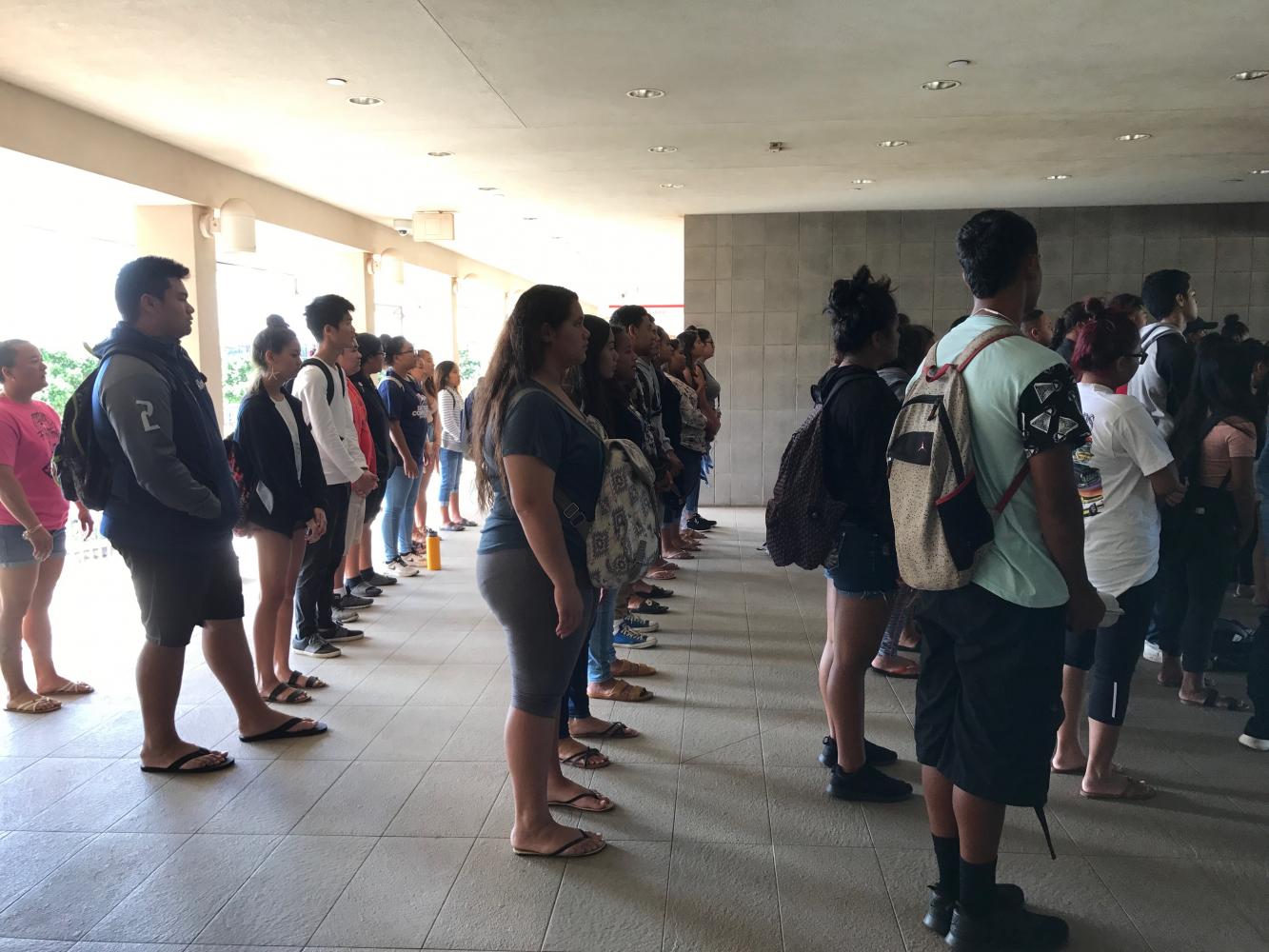 Going through this college program wasn't a walk in the park. Time managing, no procrastination, and quality work were skills we had to pick up fast, or we would face the consequences of a bad grade. We didn't have teachers telling us to do our work if we didn't. They just reminded us once and offered any help if we needed it. Even though the struggle is real, the feeling of overcoming it, pushed me to do better.
As for the college classes, I worked with students from my school and Wai'anae High School, and we were taught by college professors.
Working with the students wasn't all horrible. There were times where I had disagreements and issues with a couple of the students, but in the end, we all realized that we are not kids anymore. In my opinion, by the end of the program, all of the students who graduated, changed for the better.
Anyone would be able to see our growth throughout this whole program. Our maturity obviously showed in how we all responded to things, and how we reacted towards one another. I just hope the students bring that experience back with them and share that feeling of maturity with others.
As for the professors, I didn't have a personal relationship with them, but they were understanding if we needed more time to do our work because of personal issues. Even though I didn't open up about my personal life, my professors were open about their own which made my classmates, and I respect them more.
Now that I've actually been through college courses, I see that college is extremely different from high school.
In college, we had no bells to tell us when our next class was, so we had to watch the time. You should never skip or be late to class because if you do, you will miss out on a lot of important information.
My homework was assigned to me daily, which gave me no time to rest, versus high school, when they would give me homework, I would finish it either right there in class or during the school day.
Another thing that is different from high school is in college you just get the grade you deserve. If you put a lot of quality effort into your work, you will get a good grade. College grading is so much different from high school work because you have shorter deadlines and work that is more advanced.
One thing I enjoyed while I attended the Early College Program, was the 'aina based learning class called Sustainability Community Food Systems (SCFS). In this class, I learned more about O'ahu and where I come from, some language, and my Hawaiian identity. Even though a person from the mainland taught this class, he could pass as a Hawaiian because of how very well educated he is in 'aina based learning.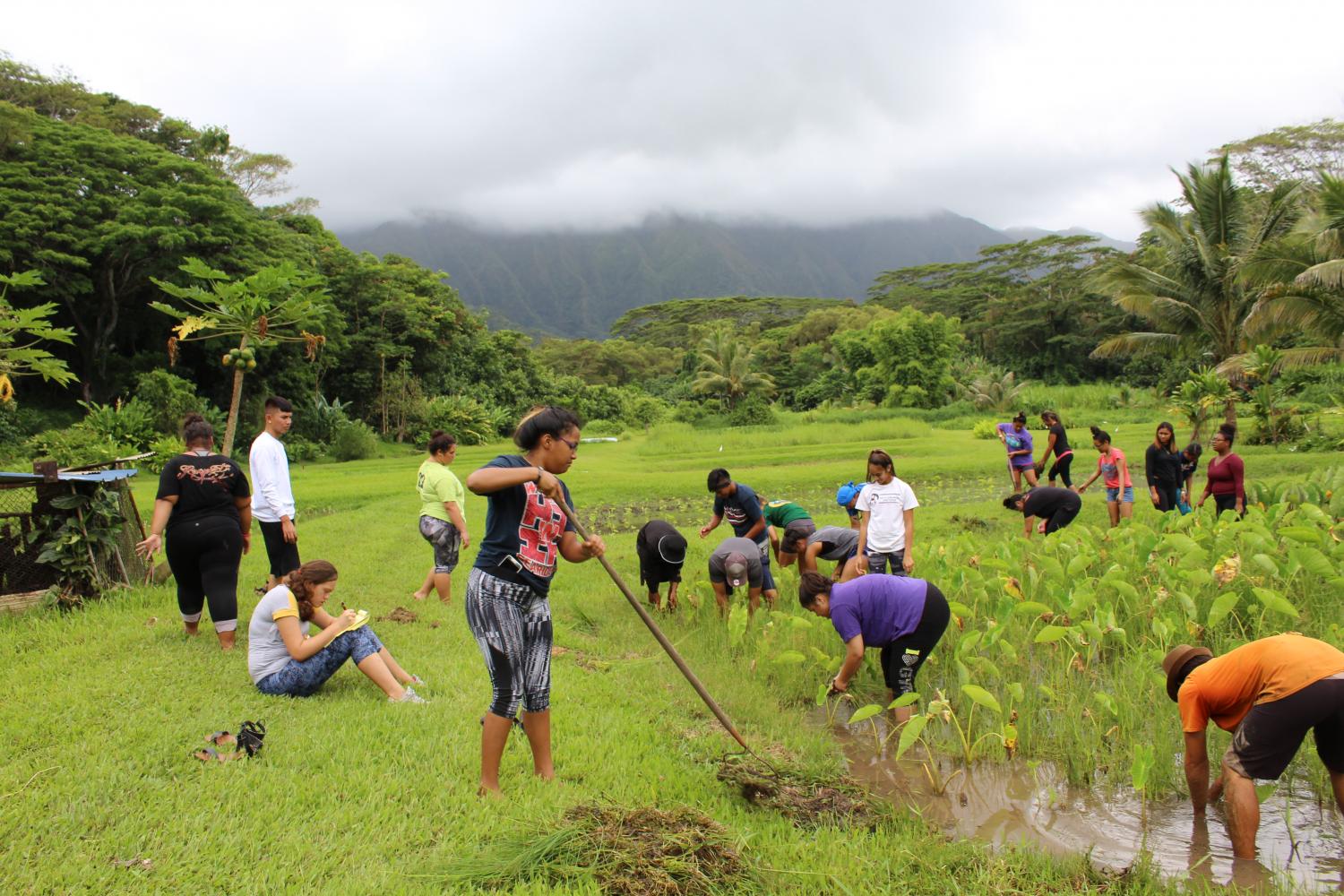 There were five 'aina based learning field trips I went on, and every one of them was different from the normal environment I would usually work in. Instead of working in the classrooms, we would work hands on, taking tours around the places we've been to, giving back to the 'aina by helping it- cleaning or farming, and feeling more open minded because I wasn't restricted to thinking within the four walls. I liked the class because it brought me closer to my Hawaiian identity. I have learned many things from the guest speakers, advisors, professors, and others about what it was to be a Hawaiian.
The Early College Summer Program was truly a great experience for me, and I would recommend it to anyone who wants to be successful and go to college. I am truly grateful for the sponsors, advisors, professors, principal, and others who helped make this opportunity possible for me.