New Head Coach, Same Philosophy for NHIS Football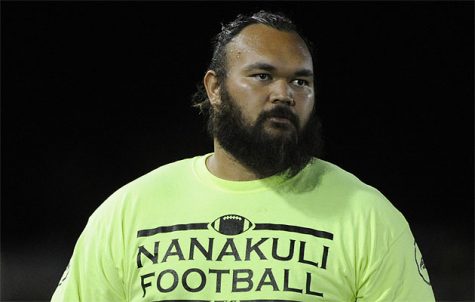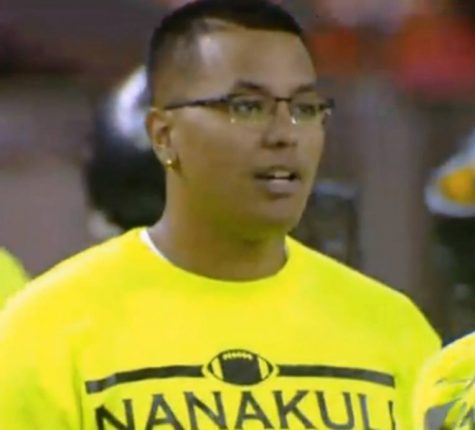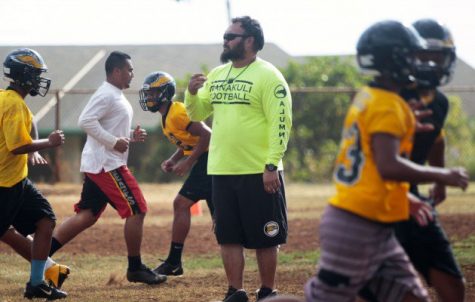 NHIS head football coach, Keala Watson, has stepped down and assistant coach, Kerian "Kili" Watson will take Keala's role as head coach.
Keala is stepping down as head coach due to personal obligations. And while the term "stepping down" may be correct for Keala, he is not stepping away. Keala will still be assisting both players and coaches next season.
At the start of Keala's coaching career, he began coaching for the high school football program at Nanakuli with no prior background except his love of football as a player.
"I started with a passion for football, and now I have a stronger passion for this community" said Keala.
Through his years of work in shaping Nanakuli's football program, Keala's passion for community over football had been well projected onto his players.
Graduating Senior, Kaimakana Aipoalani-Scanlan, said, "Coach Keala influenced me to be better both in school and at home – this program has been here for so many people I aspire to give back to it and the community one day."
Keala said, "The main thing I wanted to accomplish (as a coach) was to make an impact. And I believe I've done so because I saw it. I got to see kids win games, championships even, and graduate. I saw these kids represent their community. And I still wish I could do more."
However, Keala didn't share his vision of building better people within his players alone as a coach. Incoming head coach, Kili Watson, who coached alongside Keala previously as an offensive assistant coach, believes in Keala's teachings and hopes to continue it.
"It's beyond the X's and O's, it's the core values and for our boys it's continuing the foundation that was laid before us." said Kili.
Kili also acknowledged the fact that football plays a big role in bringing the community of Nanakuli. So it was seemingly natural for questioning and concern to take place once the school gave an official press release to the Honolulu Star-Advertiser.
Despite the initial shock to some in the community, Nanakuli's Athletic Director, Andrew Moody, was well aware of Keala and Kili's transition.
"We had been pretty open to each other throughout his term as coach, and our worry wasn't so much of him stepping away for a while, it was the question on who'd be able to step into Keala's place to keep the program going – and we're confident we've found our answer in coach Kili," said Moody.
As for Kili's coaching career in football, he's had a total of several seasons acting as an assistant coach prior to stepping up as Keala's replacement.
Now looking ahead, coach Kili has a few words of advice for his players come next season, "To our boys: We need to be ready, we need to buckle down and take care of our responsibilities on and off the field, and the same goes for our coaches. To the community: We'd like to thank you for all of the continuous support you give us."