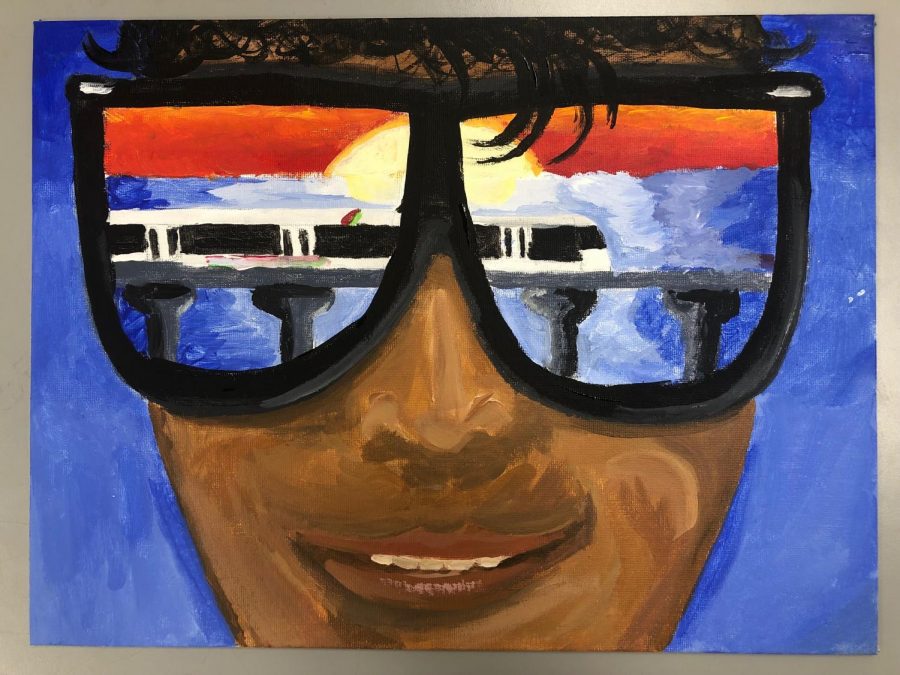 Nānākuli High and Intermediate School senior Joshua Kaliko won first place in the Fine Art category for 11th and 12th grade students in the HART Poster contest. The purpose of the contest was for students to showcase the excitement of the opening of the rail through their artistic talents. This year's theme was "Imagine Yourself, Ready to Ride."
Kaliko and art teacher Randall Shiroma will be recognized with certificates and prizes at the HART Board of Directors meeting on Thursday, April 18, 2019.
All winning posters will be displayed for public viewing at Honolulu Hale from August 1st – August 23rd as well as Kapolei Hale from September 3rd – September 30th.